01. Executive Summary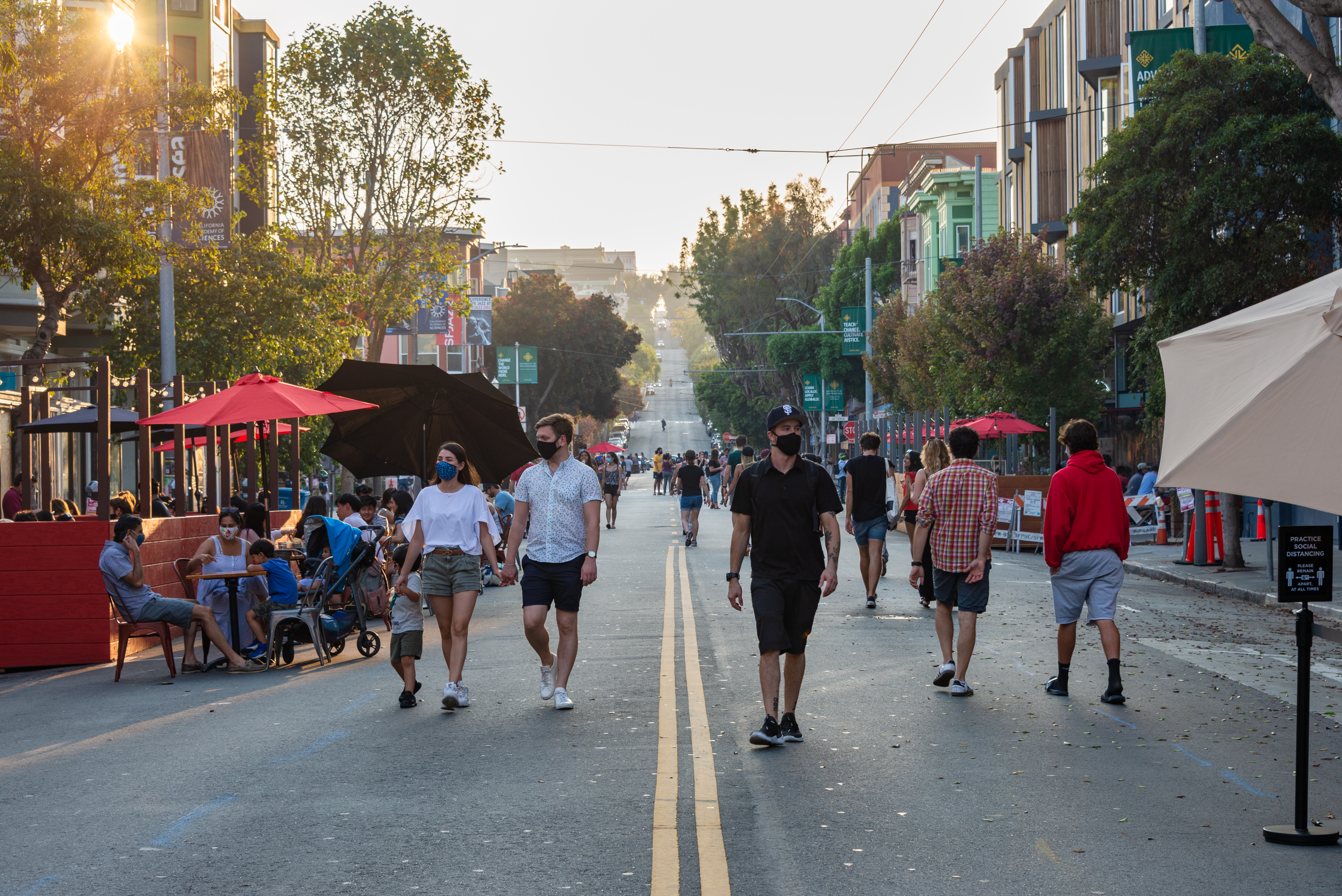 The Fiscal Year 2022-31 City and County of San Francisco Capital Plan (the Plan) is the City's commitment to building a more resilient, equitable, and vibrant future for the residents, workers, and visitors of San Francisco. Updated every odd-numbered year, the Plan is a fiscally constrained expenditure road map that lays out anticipated infrastructure investments over the next decade. This document is the product of input from Citywide stakeholders, who have put forth their best ideas and most realistic estimates of San Francisco's future needs.
Projects in the Plan are divided into eight Service Areas: Affordable Housing; Economic and Neighborhood Development; General Government; Health and Human Services; Infrastructure and Streets; Public Safety; Recreation, Culture, and Education; and Transportation. Each Service Area chapter describes the associated Renewal Program, Enhancement Projects, Deferred Projects, and Emerging Needs. General Fund, Enterprise, and external agencies are all represented to give as full a picture of San Francisco's capital needs as possible. This Plan is the first to include a dedicated Affordable Housing service area, recognizing affordability as a critical public need that can be supported by the City's capital sources.
Before the COVID-19 pandemic, San Francisco reached historic levels of capital investment. Spurred by a growing tax base, increases in General Fund revenues and debt issuance capacity allowed San Francisco to advance important investments to address our major resilience challenges, including racial and social inequity, earthquakes, sea level rise, and aging infrastructure. Now in the midst of the public health and economic crisis wrought by the COVID-19 pandemic, the future looks very different, but San Francisco is well positioned to deliver critical capital improvements. In the two years since the last Capital Plan, San Francisco voters have approved $1.7 billion in General Obligation (G.O.) Bonds that will continue to support construction, public infrastructure, and the local economy. This Plan puts forward a slate of investments that create jobs and serve as economic stimulus in the years ahead. Above all, San Francisco remains committed to good stewardship of public assets and investing in the infrastructure that residents, workers, and visitors will rely upon for generations to come.
Planned Project Highlights 

San Francisco has many competing needs, and the capital program is no exception. Major projects with funding identified in this Plan include: 

General Fund Departments

Permanent supportive housing and facilities for mental health needs
Replacement of the seismically unsafe Hall of Justice
Park system renovations, including Portsmouth Square and India Basin
Fiber to affordable housing
Neighborhood Fire Stations program
District Police Stations program
Replacement fire training facility
ADA facilities and right-of-way barrier removal
Zuckerberg San Francisco General and Laguna Honda Hospital campus improvements

Enterprise Departments

Seawall strengthening
Pier 70 Waterfront Site
Mission Bay Ferry Landing
Better Market Street
Van Ness and Geary Bus
Rapid Transit
SFO Harvey Milk Terminal 1, and Terminal 3 Redevelopment
Hetch Hetchy Water and
Power Improvement
Emergency Firefighting
Water System

External Agencies

Affordable housing developments
Treasure Island redevelopment
City College seismic and code upgrades
Modernization of SFUSD sites